poem
Crisp like an ocean breeze.
The sea breathes new life, every day.
Its magic we have captured,
A secret we'll never give away.
To celebrate the love we have,
We hunted more than most.
Discovering hidden treasures,
Nestled along our coast.
Many flavours were tried,
Naturally seaweeds won the day.
And yuzu gave us sparkle,
Like sunlight touching waves.
Now, where'er I go,
The coast, she comes with me
This is Shanty.
The Song of the Sea.
poem
about
This evocative small batch botanical vodka offers you an experience like no other. An expertly crafted intricate blend of five hand-foraged organic British seaweeds create stunning undercurrents of umami flavour. This subtle depth of flavour is further enhanced by ripples of wasabi, galangal, yuzu, bergamot and sea buckthorn dancing on the surface.
Each botanical vodka is separately vacuum distilled to extract and retain the freshness that nature intended. Finally, we add a pinch of Dorset sea salt to re-mineralise the purest of water with which the spirit is cut. Let your taste buds take the plunge and transport yourself directly to the water's edge.
about
bottle
Drag and spin the bottle!
THE BOTTLE
The bottle is reminiscent of a ship's decanter; squat and sturdy, because no-one would want to knock over a bottle of Shanty! It has beautiful seductive curves and a punt at its base that suggests the seabed or a wave.
The artwork on the bottle was created by a local Dorset artist, Emma Brownjohn. This complex image wraps around from the back of the bottle so that when viewed from the front, the image is magnified and distorted as if being underwater. The bottle is designed to be explored from all angles: and in the centre of the image, we find the Spirit of the Sea.
It's a bottle not to be thrown away, but to be cherished. To make sure that it retains its good looks after repeated uses, the artwork is fired in a kiln and therefore becomes a part of the bottle itself.
bottle
testimonials
about
John Wright
John Wright is a forager and author of three foragers' guides for the River Cottage Handbook series. He has also written a book entitled "Booze" and regularly writes for the Guardian newspaper.
His twitter review of Shanty is as follows…
"

I was very impressed by this Seaweed Vodka yesterday. Sweet, spicy but also delicate and complex.

"
about
testimonials
story
OUR STORY
Growing up by the sea in Dorset, I have always felt the shoreline's magnetic pull. I have had a lifelong love affair with the British coastline and set out to create a spirit that would connect us all directly to the shoreline, no matter where we are.
I have spent the last 25 years working as a TV cameraman, travelling the world and working on a multitude of food and drink programmes in the process. But it wasn't until I was shooting a pilot with Roger Phillips, the highly respected and charismatic author of 'Wild Food' (which has been in publication for over twenty years), that I was introduced to the wonderful flavours of seaweed which are in abundance around our shores.
It was also at this time that I was introduced to the delicate art of craft distilling, specifically gin. Some may find this as incredible as I did, but prior to this I had no idea that gin was essentially flavoured vodka – only differentiated by the fact that gin has to contain one essential ingredient, juniper.
While there are many beautiful complex gins available, most flavoured vodkas are based around a single flavour or a simple blend. So, I identified a real opportunity to create a complex and interesting vodka for the botanical spirits market, with the same delicacy of flavour as gin but appealing to the palate of vodka lovers. This exciting emerging category is known as 'botanical vodkas'.
My two new interests collided and I decided there and then that I wanted to capture the delicious umami flavours present in our local seaweeds and create a brand new and totally unique botanical vodka, based around a blend of these ingredients.
I have spent the last few years experimenting with every seaweed until I found the very best. Each of the seaweeds I decided upon brought something slightly different to the table and together they create a rich umami base to the vodka. However, I didn't want to stop there! I then spent a year working with hundreds of flavours I felt could complement the seaweed. In the end, it was no surprise that I settled mainly on flavours that are frequently used with seaweed dishes and in Asian cuisine.
Hugh Lambert, founder of Shanty Spirit
story
botanicals
Each of our seaweeds are sustainably hand foraged from around the British coastline.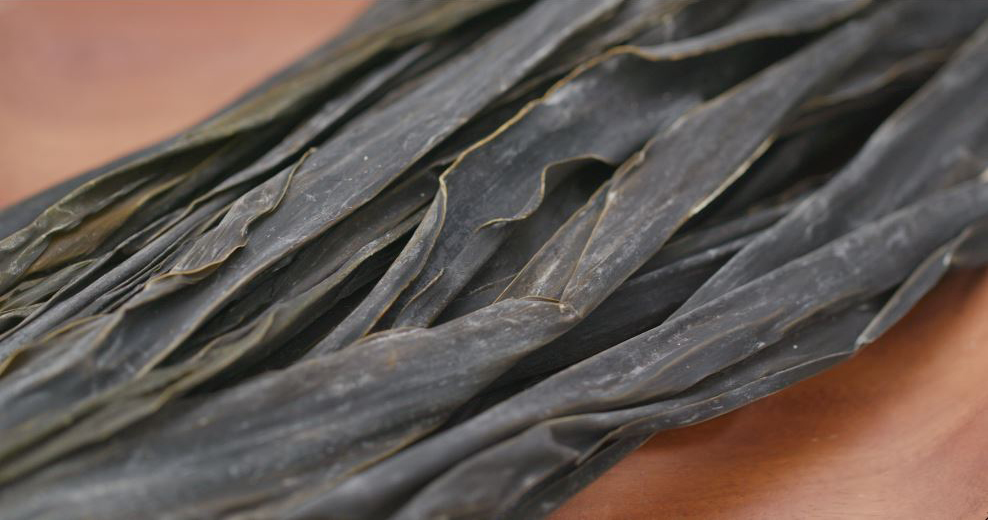 KELP
Kelp is famously used to make the base for Asian dashi stock and imparts a wonderful deep savoury flavour bursting with umami.
(LAMINARA DIGITATA)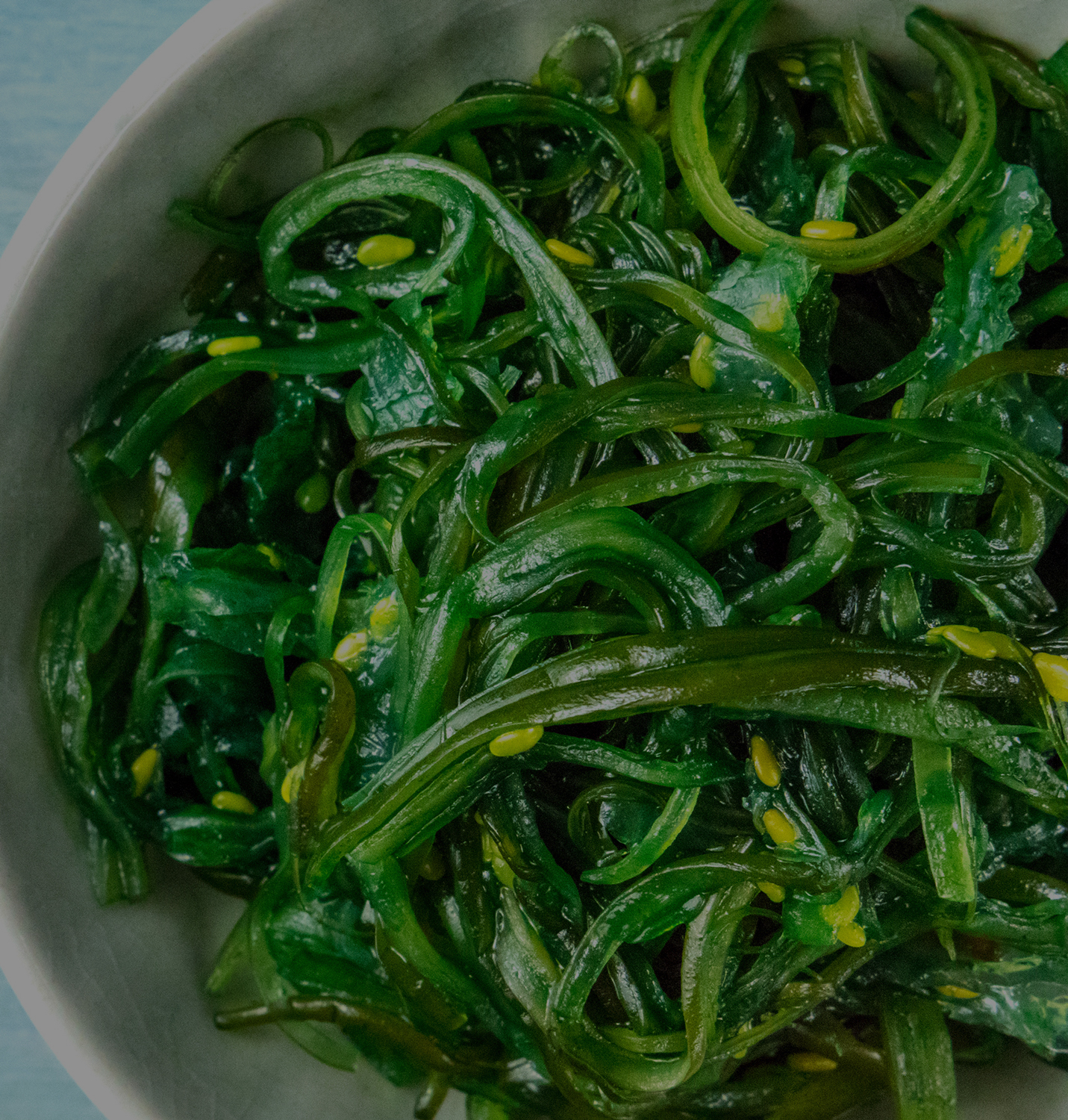 WAKAME
This is very similar to Japanese Wakame used in many Japanese recipes such as miso soup. It has a slightly sweet and delicate spinach like mineral flavour to it.
(Alaria Esculenta)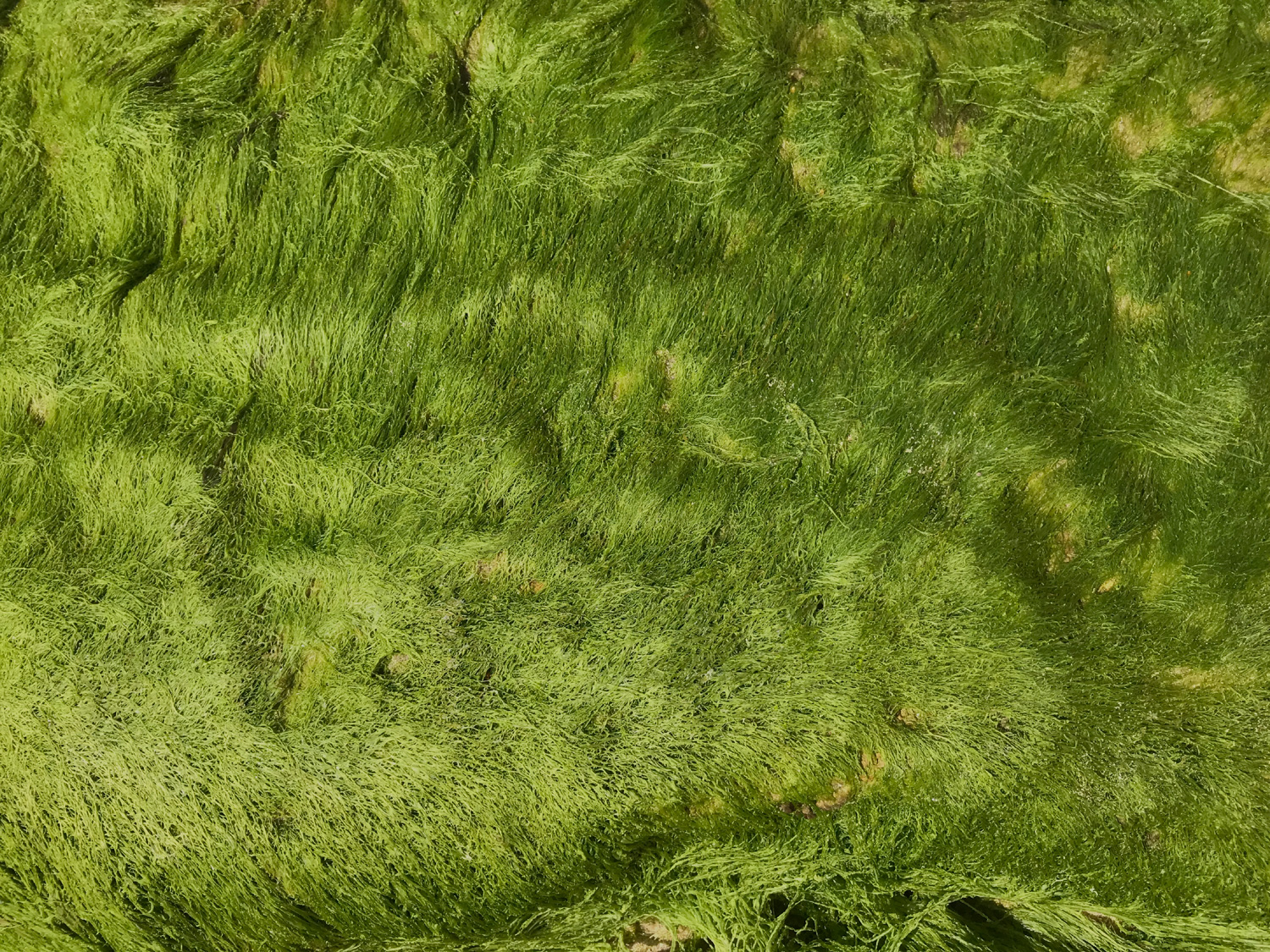 Gutweed &
Sea lettuce
Though their names are less than appetizing, gutweed and sea lettuce are actually quite delicious! Adding a fresh and mineral taste.
(Ulva intestinalis & Ulva lactuca)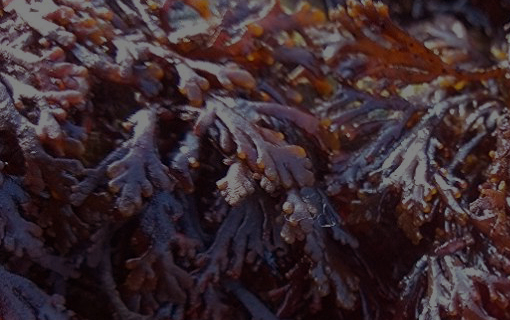 PEPPER DULSE
Pepper Dulse is known among chefs as the "Truffle of the Sea". Distinctive flavour with hints of black pepper and truffles.
(Osmundea pinnatifida)
OUR SUPPORTING BOTANICALS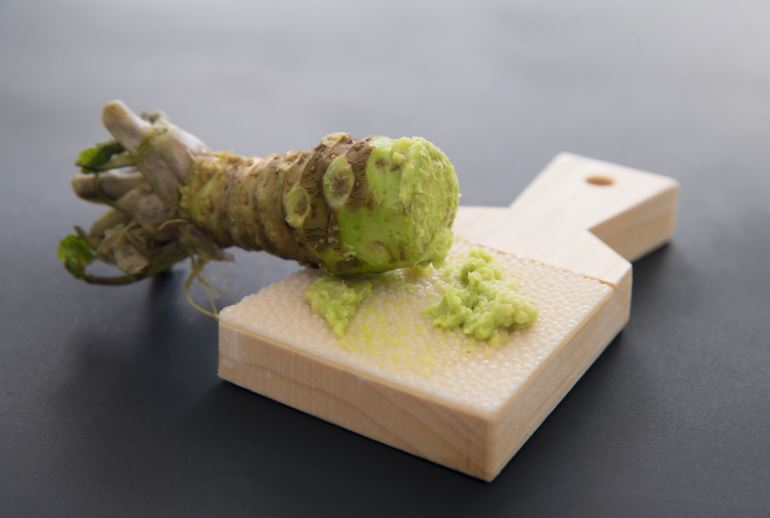 WASABI
Many of us think we know what the taste of Wasabi is like but most packs that come with sushi only contain 5% wasabi! Freshly grown the Wasabi rhizomes from Dorset offer an incredible aroma and a delicate sweetness when distilled.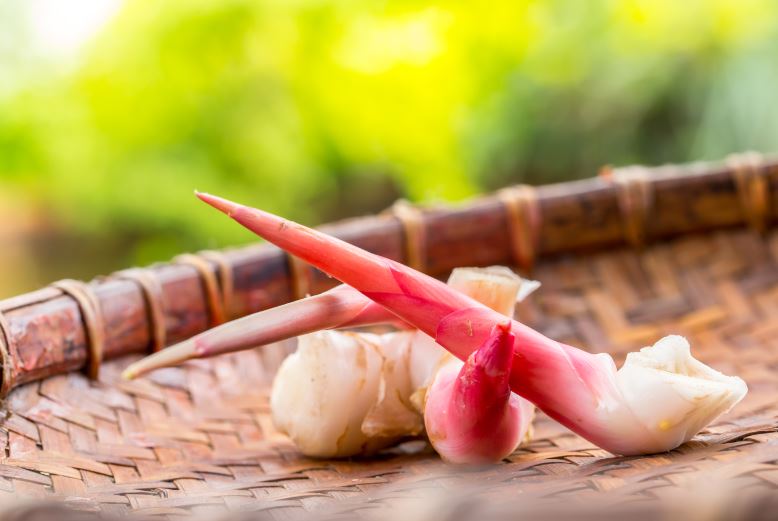 GALANGAL
Galangal has a taste similar to ginger root, but also has notes of pepper, citrus and pine.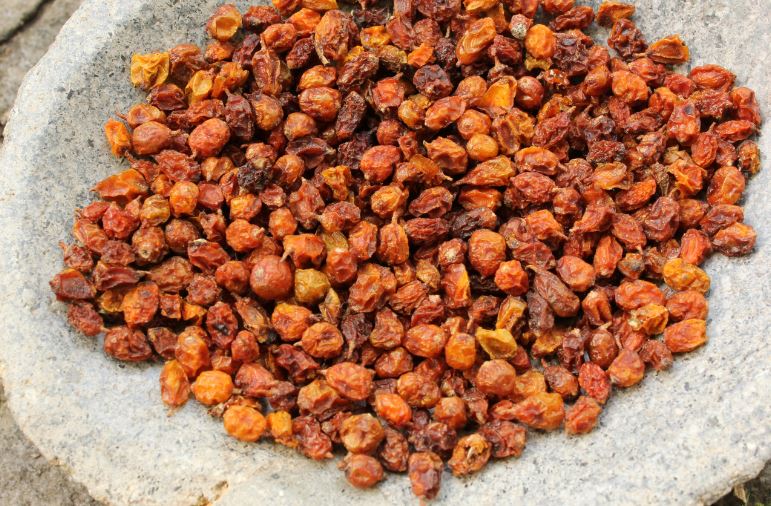 Sea Buckthorn
Sea Buckthorn has a honey sweet yet tangy flavour and is a good replacement for lemon or orange in savoury dishes. It is also known to go beautifully with seafood.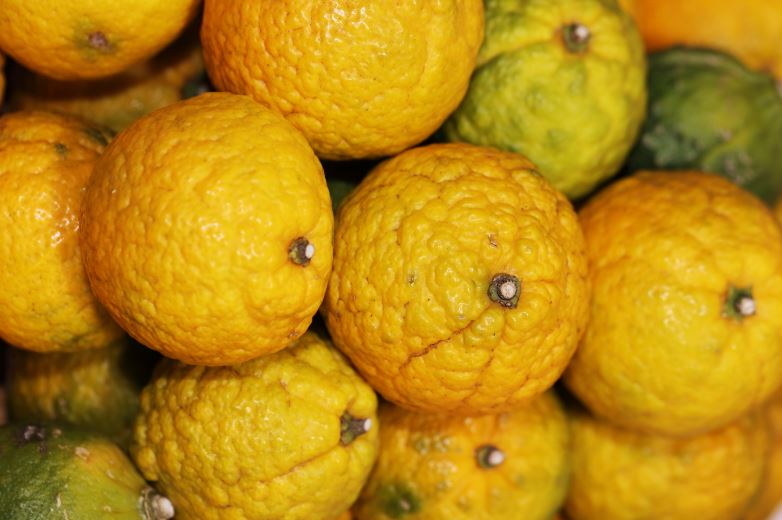 YUZU
Yuzu is a sour Japanese citrus fruit, it has a pungent aroma and flavour that is distinct from any other citrus fruit, somewhat akin to a cross between grapefruit and lime.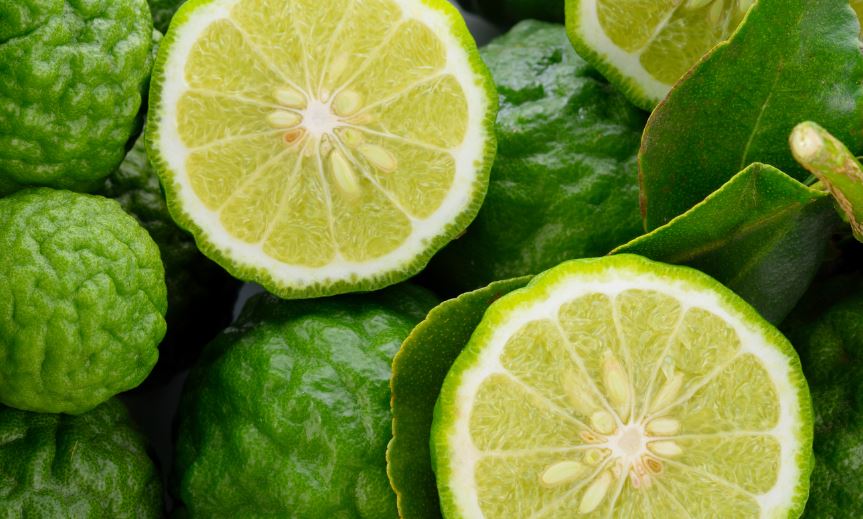 BERGAMOT
Bergamot is a distinctive citrus fruit, with heady fragrance and flavour. It is highly aromatic and it gives Earl Grey tea its signature flavour and aroma.
botanicals
process
We take each individual botanical and precision vacuum-distil them in an organic grain spirit to extract the freshest flavours from the ingredients. We found that after much testing and comparing, this was hands down a far superior method to traditional copper pot distillation when extracting the delicate notes.
These remarkable essences are then blended by hand and added into the remaining grain spirit. Finally, we cut our botanical vodka down to 40% ABV using the purest water, re-mineralised with a pinch of Dorset sea salt.
process
perfect
serve
As well as being enjoyed as a 'sipping vodka' or a 'Shanty on the Rocks', Shanty Seaweed Botanical Vodka breathes new life and adds delicious dimensions to some old classics. It also pairs beautifully with seafood.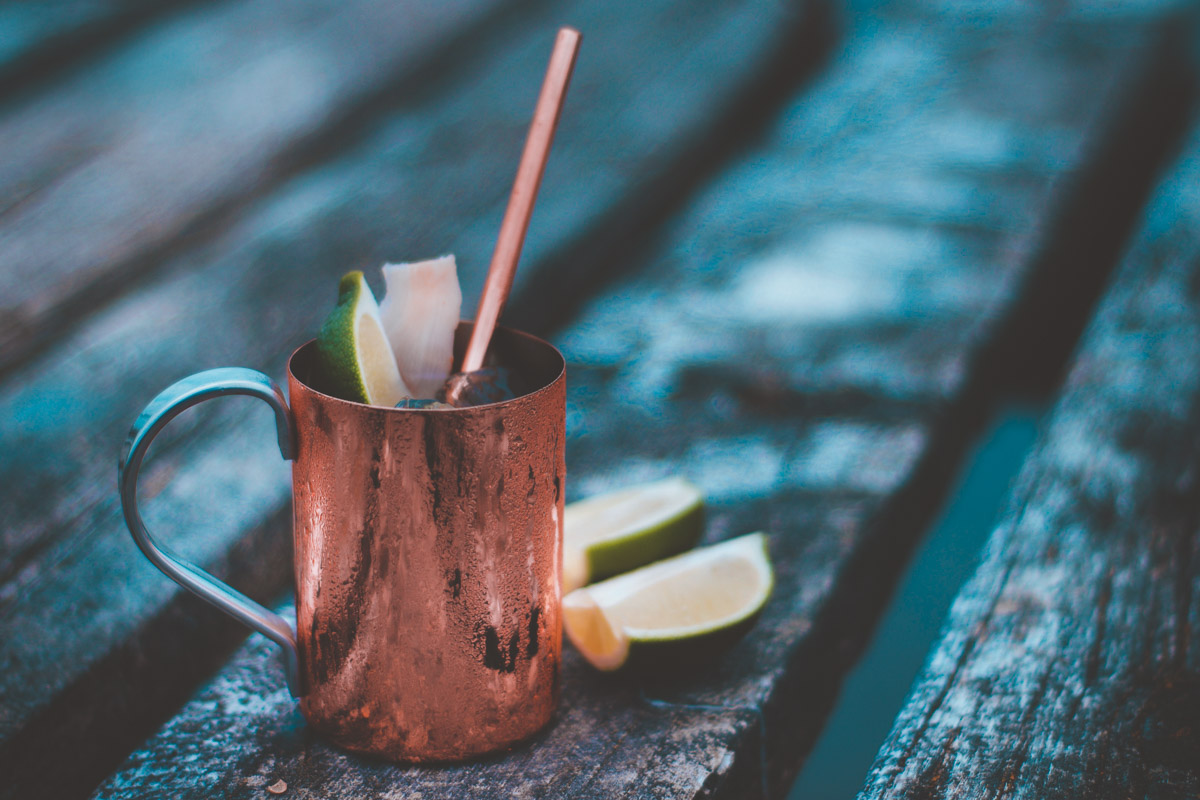 SHANTY MULE
50ml Shanty Seaweed Botanical Vodka
100ml ginger ale
Garnish with a lime wedge / slice of fresh ginger or galangal

Serve in a copper mug or a tall glass over ice.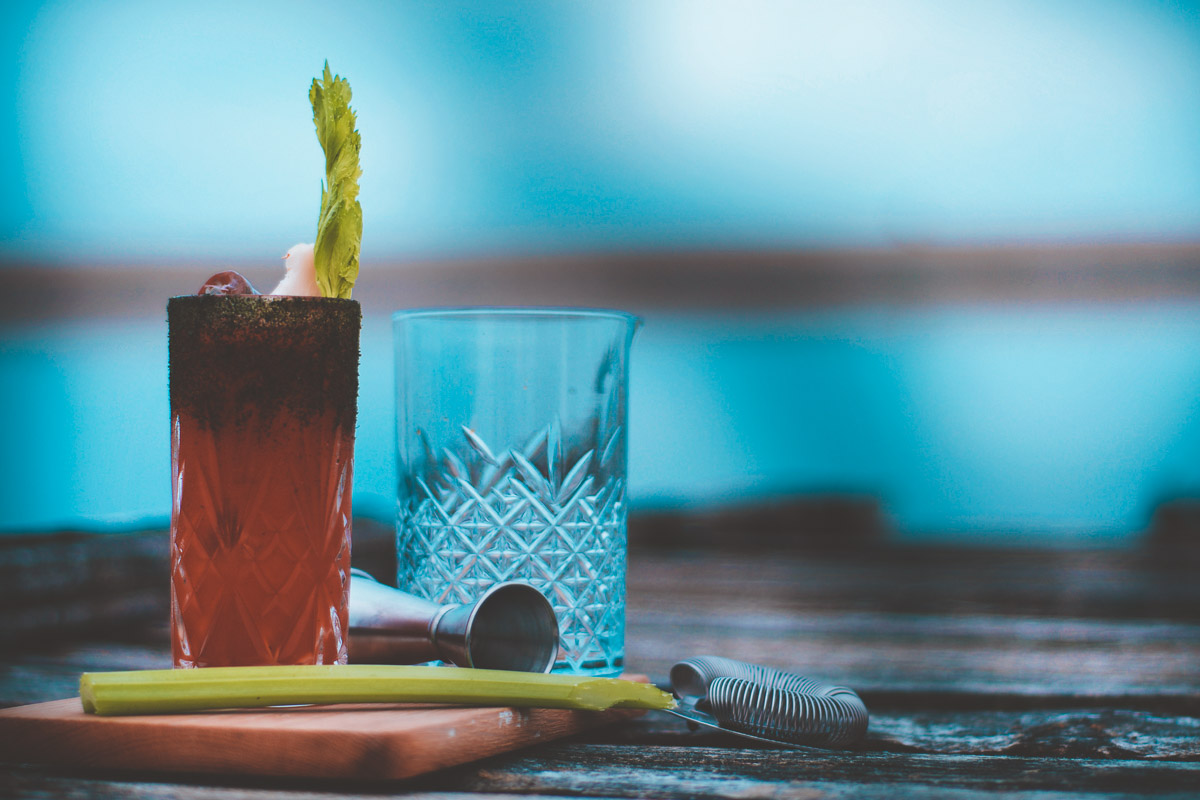 SHANTY MARY
50ml Shanty Seaweed Botanical Vodka
125ml tomato juice
5ml lemon juice
Pinch sea salt
Pinch white pepper
4 drops of Green Tobasco
2 dashes Worcester Sauce
Seaweed powder

Rub a wedge of lemon around the outer rim of a tall glass
Blitz nori seaweed in blender and dip rim of glass in the seaweed powder
Pour all ingredients into the glass with ice, then mix
Garnish with celery and lemon wedge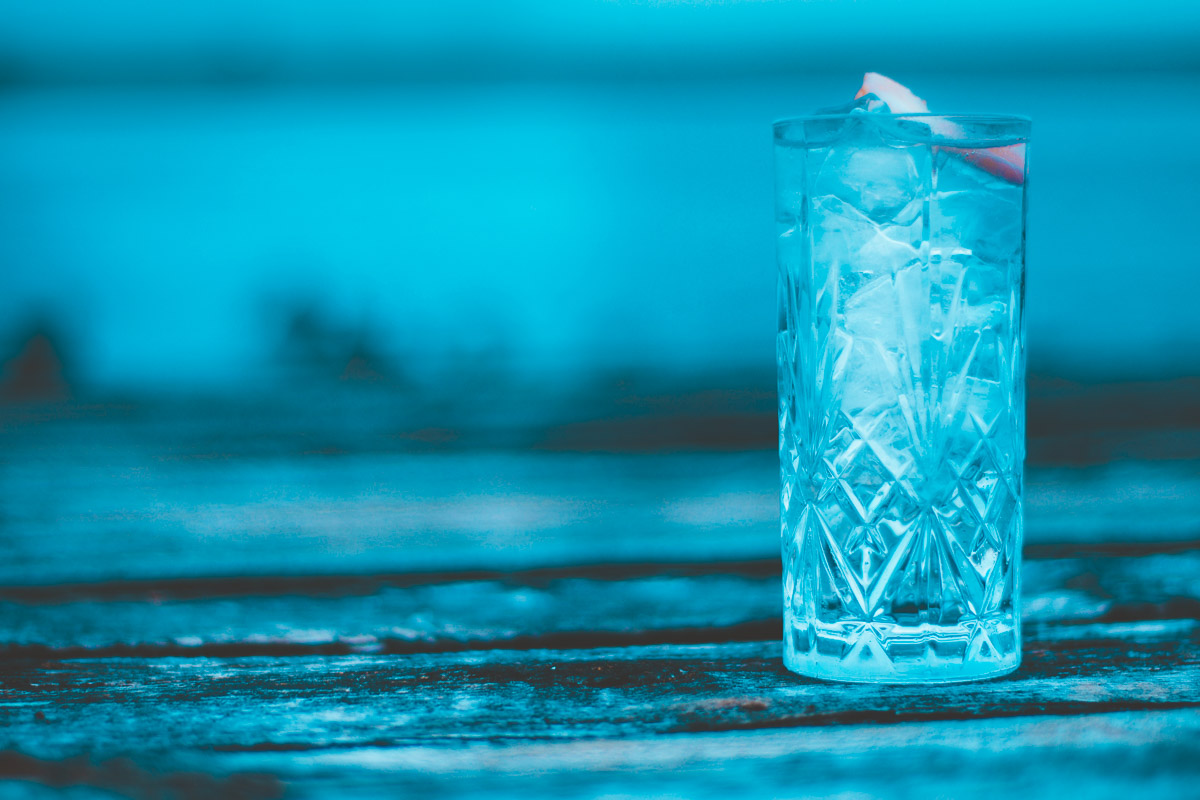 SHANTY TONIC
50ml Shanty Seaweed Botanical Vodka
100ml premium tonic
1 splash of fresh lime juice

Pour all ingredients into a tall glass over ice and garnish with lime wedge / slice of fresh ginger or galangal.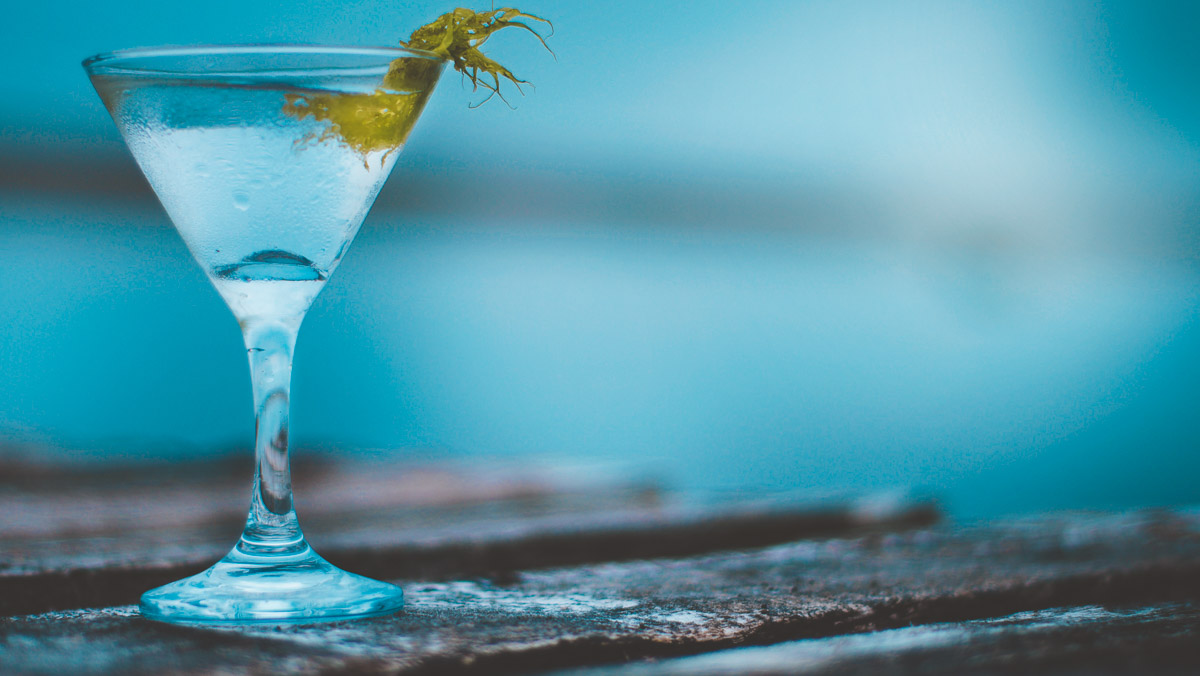 SHANTINI
60ml Shanty Seaweed Botanical Vodka
10ml dry vermouth

Mix with ice in a cocktail shaker and strain
Garnish with an olive or a sprig of pepper dulse or wakame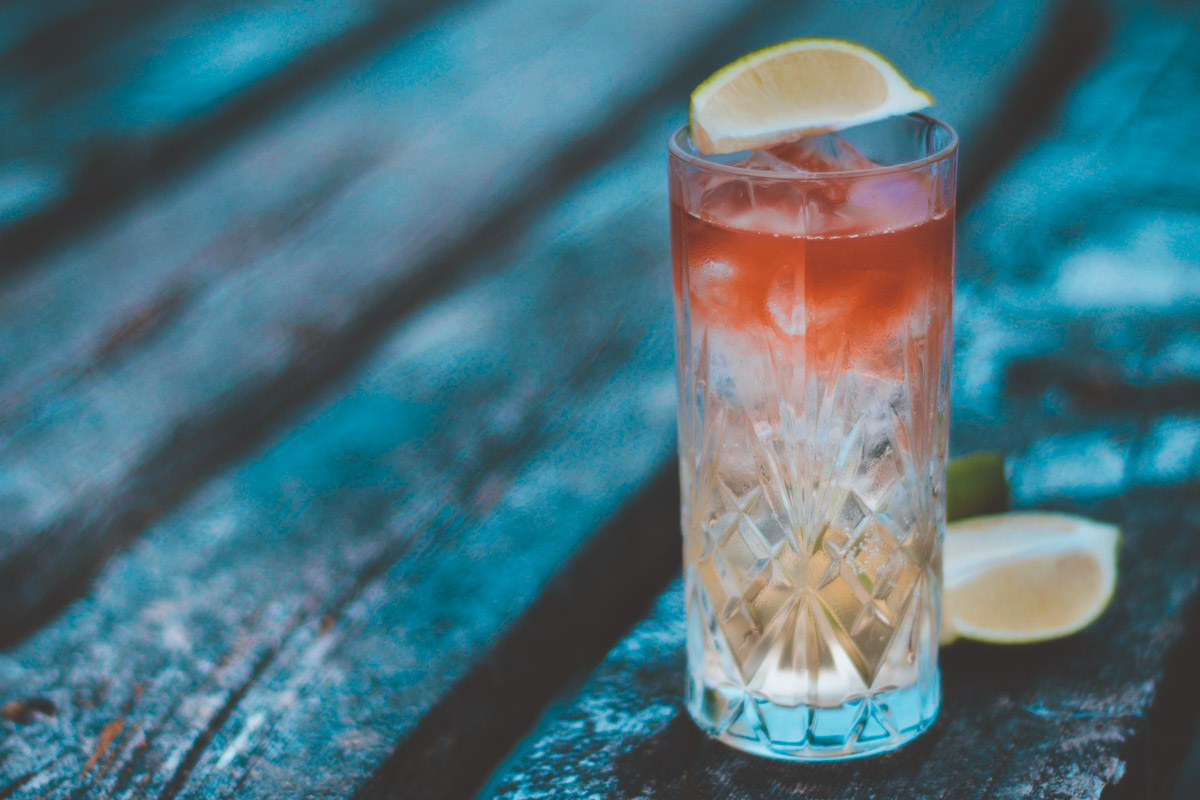 STORMY SHORES
50ml Shanty Seaweed Botanical Vodka
100ml ginger beer
Angostura bitters

Serve in a tall glass over ice
Garnish with a wedge of lime
serve
perfect